NOTICE TO NEW MEMBERS!
Before doing anything, please fill out the form in the

Starter Pack Bonus

thread!
(You can find it by going to "Information Desk" and then clicking the thread titled "Starter Pack Bonus".)

You

will not

be able to play the games, trade with others, take from updates, etc. until after you've been moved from the Pending section on the Members List!
My morningstretch07 for the pot's freya17?
♡
trade post
♡
---
taigakagami10 for asukatenjoin07?
---
my aigonorus14 for the makotoyuukies20!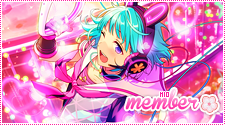 PROFILE ★ TRADE POST ★ MATSURI

---
my beautyandbeasts07 for the pots orange12?
---
My guts07 for alicesakaguchi11
~
Trade Post
☆
Profile
~
---
゚*。Glitter Queen 。* ゚
Posts: 2919
Joined: Tue Apr 25, 2017 3:07 pm
Location: Missouri, USA
Contact:
butterflies04 for kananmatsuura08? :)
---
all claims are approved! for some reason, i haven't been getting notifs for comments for a long while, but i think i've fixed the problem so i apologize for the wait! a new round will be up sometime tomorrow night.
resident otoge trashcan. duties are: deck making, being proud of you when you get a special mastery, and giving you cards out of a shiny pot ♥
---
My ignisscientia02 for kanatashinonome18?

❀ Feel free to trade with me! ❀


---
My aliceinwonderland17 for eliayase03, please :)
»

Trade Post

«

---
My arthurpendragon12 for aiichironitori13?~
---