NOTICE TO NEW MEMBERS!
Before doing anything, please fill out the form in the

Starter Pack Bonus

thread!
(You can find it by going to "Information Desk" and then clicking the thread titled "Starter Pack Bonus".)

You

will not

be able to play the games, trade with others, take from updates, etc. until after you've been moved from the Pending section on the Members List!
Fixed! Ty for letting us know! <3
---
Custom Badge: cami-sakuramatsuri1906
Error: It doesn't seem to uploaded? (According to the staff thread, though, it was made around 5 days ago.)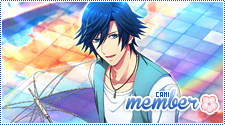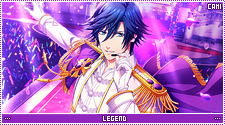 ♫ sexy sexy want to do it ♫
★☆
card post
//
forum trades
☆★
---
cherrycheesecake18 says chessecake on the card
---
It should be there now!
Note to Cass: Haven't fixed
this
.
---
I just noticed this after mastering a few days ago!
Card/Deck(s):
griffith-master
Error:
His name is slightly typoed!
---